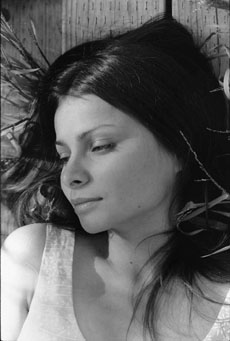 Whilst we wait for the new Mazzy Star album, Hope Sandoval releases a new record, a track from which can be heard here
(via
stereogum
)
: 
Blanchard
I own the first EP that Hope released with The Warm Inventions (the band includes the drummer from My Bloody Valentine) , but never sought out the following LP, shame cos the EP was top. 
I think it's now safe to say that Mazzy Star have been one of the biggest influences on modern alternative music in the last 15 years, that smacked out, languid lushness can be heard wide and far.
Hope herself is quite mysterious, the only thing I know about her is that we have birthdays on the same day.