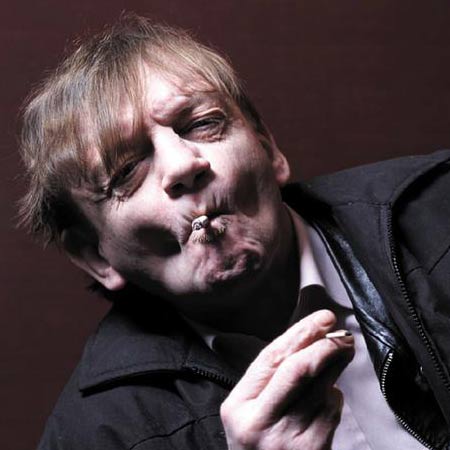 Well, we all have to bend the shoulder and get our noses to the grindstone, don't we?
This cathartic thing is interesting.

I am going to talk about The Fall.

I have somehow always loved the idea of them.

I like the names of their albums, I mean, come on Live at the Witch Trials? Hex Induction Hour? I like the idea that they are so far from the mainstream, I love the way that Mark E Smith is so dismissive of the whole apparatus of the "biz".

One fly in the ointment though:


I think their music is crap. Major steaming, unlistenable poo.


And Mr Smith is just another unpleasant macho drunk. He reminds me of the kind of men who get really nasty if they try and chat me up and I tell them I am just not interested. I can easily do better than a Mark E Smith lookalike.

I bet he smells as bad too.

I am not flattering myself, I am knocking on a bit, well, so are they, but I am not that f*cking desperate.

Rant over ................................... for now.