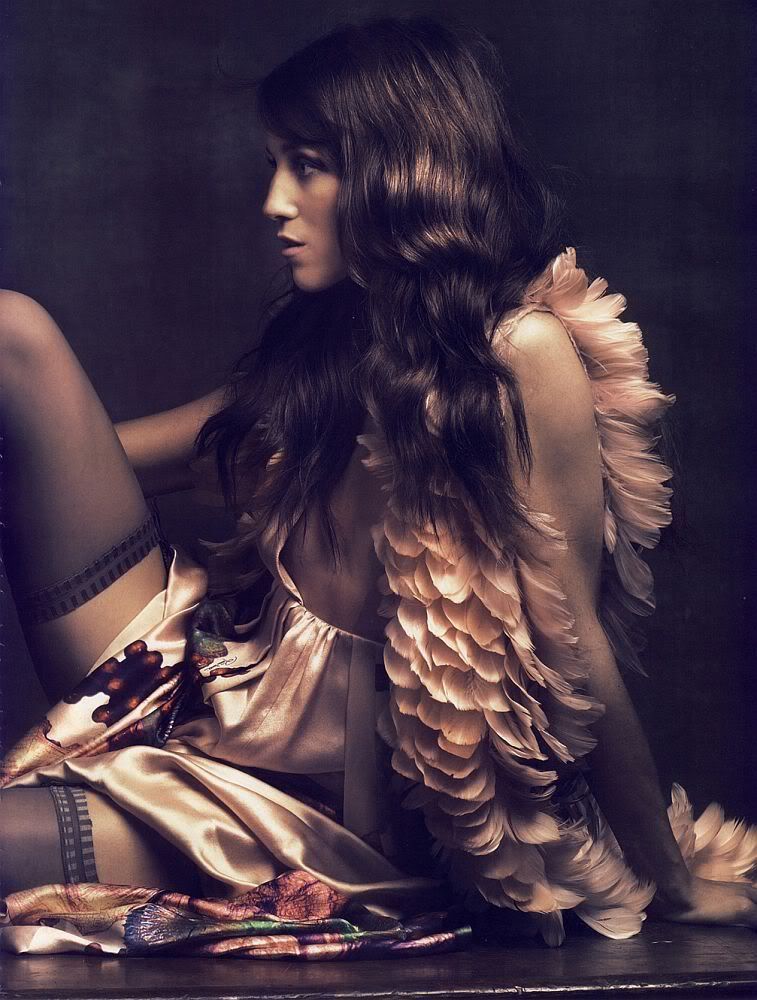 Charlotte Gainsbourg, 'spill favourite, much donded on the mothership, tremendous actress, impeccable of birth, cement of garden, is BACK!
Or should i say "IS BECK", as he's written and produced the lions share of the new record. Her first album, that received so much 'Spiller love, was a merry mix of Air, Jarvis Cocker, and Neil Hannon from the Divine Comedy - and is well worth seeking out.
I have my reservations about the new song, as there doesn't seem to be much Charlotte on it, or in it, or around it. I think mebbe it needs to be heard in context of the new record.